3 Steps to Improve Employee Records Management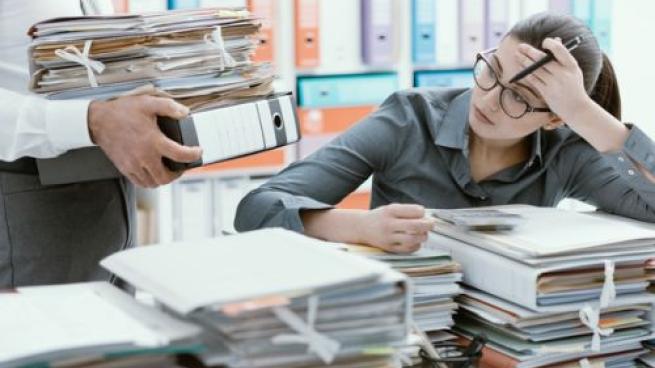 Spending less administrative time managing employee records is something any retailer can accept, but the reality is that many companies are making it more difficult than necessary. The problems start with the fact that many retailers still have much of their employee documentation in bulky paper folders that are not in an easily accessible central location, and the processes for scanning and securely storing these documents. seem overwhelming.
For retailers ready to step up their records management game, here are three ways to start evolving the way employee records are managed to be more efficient, effective, and compliant with federal, state, local, and local regulations and policies. business in human resources.
Before embarking on digital transformation, retailers must first determine a retention timeline. There are a number of legal requirements for record keeping and they differ from state to state and depending on the number of employees. As retailers move to digital records, they should keep in mind the appropriate retention period for employee-related records and consult with their attorney for details. With this knowledge in hand, now is the time to get started.
1. Understand your current paper processes first
The journey to better employee records management begins with assessing what records a retailer has, what they need, and how they use them. Active employee documents living in folders, drawers, and filing cabinets create potential security issues and workflow inefficiencies.
To achieve a fully digitized and centrally accessible HR records management system, retailers must start by identifying where their paper records are currently stored and how they are generated, then plan how they will transition them to digital format and to a centralized digital platform. The first step is to scan or capture paper documents, but it is essential that this is done correctly.
2. Create systems for naming and organizing documents
Before physically scanning documents, retailers should take the time to establish a single, agreed-upon structure to guide how documents will be indexed and filed. Regardless of the ultimate digital solution chosen, there is a need to upload files consistently and in accordance with predefined information governance policies. Adhering to these information governance policies and procedures from the outset will greatly benefit the retailer during the digitization process and in the future.
While some retailers begin the scanning process without having a specific document management software solution in mind, many choose to integrate a technology solution early in the process to help automate the early assignment of unique identities/names for documents.
3. During the scanning process, keep important items accessible
The document scanning process does not happen overnight, and managers and business leaders will always need access to records during the transformation process. To avoid issues if a quick response is needed for immigration audits, legal actions or other requests, retailers should plan in advance how paper and/or digital documents will remain accessible during the transition. digital.
As a next step, retailers need to move employee records to a central, cloud-based digital solution where they can be easily stored, searched, and retrieved by the appropriate staff members. Moving employee records to a central cloud-based solution provides a range of benefits, including improved information security, reduced labor time spent physically locating particular files, and reduced risk of exposure related to audits and legal actions.
Engaging in a digital transformation process is a major undertaking for HR, IT and other related teams and is particularly difficult for companies without fully digital HR services. Fortunately, technology solutions can help automate effort and make it easier for HR teams to respond effectively publishs. Many retailers are have success using employee document management software in conjunction with offsite scanning and storage services to facilitate the management, access and monitoring of employee records for compliance and retention. With a solid game plan, including actionable steps like these, retailers can begin to realize the benefits that improved employee records management will bring to Their business.