Goa lost Assembly records from 1963 to 2000: Sawant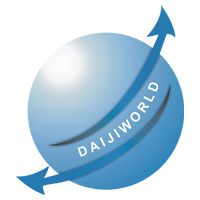 Panaji, June 27 (IANS): Goa Chief Minister Pramod Sawant said on Monday that post-liberation assembly records were destroyed, when moving the old secretariat from the former Adil Shah Palace in Panaji to the new compound of assembled in Porvorim in 2000.
"When I became the president of the assembly in Goa, I learned that these documents had been destroyed. I wanted to keep them. But they were destroyed. I'm sorry, this should not happen. Now, since 2000 , we preserve and digitize the same thing is done," Sawant said.
"The Goa assembly has a long history since 1963. Whether it is defections, 15 day or 13 day governments, these references are used by other assemblies. It is recorded on time For that, we need documentation and digitization," Sawant said.
"All records should be digitized. Goa assembly started in 1963. I had planned to digitize them (records) via CDs and other formats, so that in future new MPs could But I'm really sorry to say that when the secretariat changed, the files were destroyed," he repeated.
"There are no files from the old secretariat. I felt really bad. Someone told them to destroy it because they were not needed. If today we want to go through the speeches of the prime minister Bhausaheb Bandodkar or former minister Kashinath Jalmi, then we don't "I don't have it. Their records are not available, which forced me to ask All India Radio to provide recordings of Bhausaheb Bandodkar," Sawant said.
"They should have kept it. Those records were necessary," Sawant added.