Annual Calgary Ski Swap Marks Return with Record Inventory Figures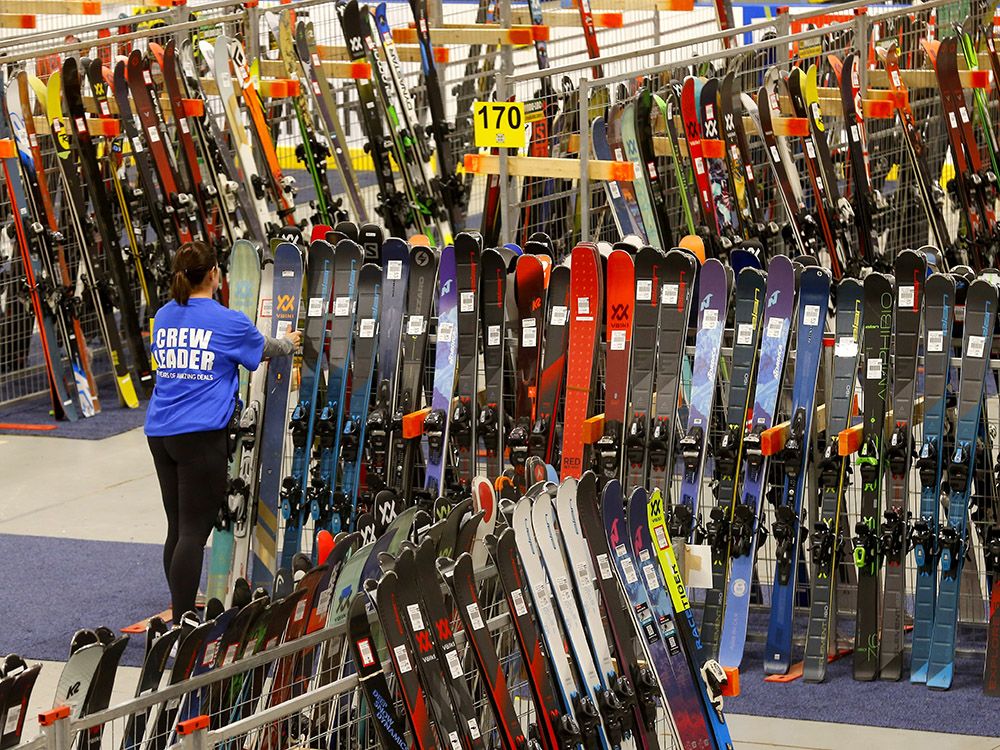 Content of the article
After a three-year hiatus, Calgary's largest ski and winter gear sale is once again ready to offer snow lovers the chance to prepare before the cold sets in, with more options than ever.
Content of the article
The annual Calgary Sale of new and used skis will take over the Max Bell Arena Friday through Sunday, outfitting thousands of Calgarians for the winter season and giving them the opportunity to sell their old gear on consignment. Geoff Scotton, president of the sale, said the event will have record inventory for its 2022 iteration, with more than 20,000 items worth more than $2 million.
Content of the article
"We are delighted for the customers of the sale, because it means more choice. When you get more choice, you get more price competition, you get better prices," Scotton said.
This year marks the event's return after COVID-19 forced organizers to cancel it in 2020 and 2021. It's also the 60th anniversary of the annual fundraiser.
Content of the article
"There really is a tradition, and we like to say that the Calgary New and Used Ski Sale is where winter begins. And I think that's true for a lot of people in Calgary," Scotton said. "We are very proud to be able to serve the community of skiers and snowboarders and Nordic or cross-country skiers. And we are very happy to have been able to do this while supporting the charitable objectives of our clubs.
Proceeds from the tickets will support three non-profit organizations: the Calgary Zone of the Canadian Ski Patrol, the Calgary Ski Club and the Lake Louise Athletic Development Association. Each organization supports winter sports programs and safety.
Before the pandemic, about 10,000 people attended the sale each year.
The sale takes place Friday from 5 p.m. to 10 p.m., Saturday from 10 a.m. to 6 p.m. and Sunday from 10 a.m. to 4 p.m. at the Max Bell Center. Those looking for the best deals can attend on Sunday, when the price of items marked with red tags will be reduced by 50%.
mrodriguez@postmedia.com
Twitter: @michaelrdrguez