Background checks – Proposed bill would automatically seal the criminal records of over a million Coloradans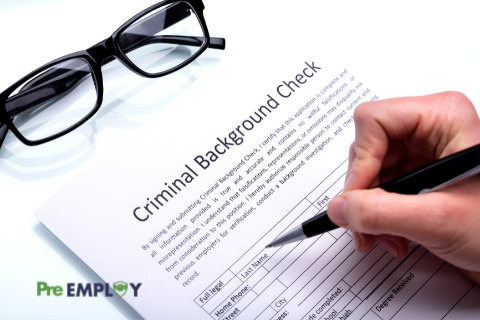 Under a new bill, more than a million Coloradans could have their criminal records automatically sealed. Senate Bill 22-99 would introduce significant changes to Colorado's records sealing process by automatically sealing records for a large number of convictions. This bill received bipartisan support from across the aisle and received support from a number of sources, including trade associations.
Under Senate Bill 22-99, consumer reporting agencies that conduct background checks on behalf of employers, landlords, and lenders would be required to disclose certain information to individuals subject to a check and have a criminal record. These bodies would be required to notify these individuals of the sources from which the information was compiled and the date on which verification was requested.
The bill follows a similar bill passed by the General Assembly last year, House Bill 21-1214, which provided for the automatic sealing of records for specific drug offenses. This new bill will extend this automatic sealing process to all criminal convictions that are not included in the Victims Rights Act, which includes crimes such as violent and sexual offences. Crimes that could be automatically sealed under this bill can already be sealed by petitioning a court; however, only a small number of eligible people pass this process to do so.
As a result, the sponsors of SB 22-99 say this unnecessary "bureaucracy" makes it difficult for those affected to acquire housing and employment that requires background checks. Not only do the sponsors of the bill say this new law would help those whose records would be sealed, but it would also help employers by expanding the workforce available during one of the greatest shortages in history. .
Currently, sealing criminal records usually requires filing a petition, paying court fees, attending court hearings, and filing motions, which usually also involves hiring a legal representative. Therefore, the process can be expensive and time-consuming.
Under SB 22-99, the following categories of crimes could be automatically sealed:
Civil offenses four years after the date of the final decision

Minor offenses and misdemeanors seven years after the date of the final decision

Crimes 10 years after the date of the final decision
Certain crimes would not become eligible for automatic sealing, including those included in the Crime Victims Rights Act, which includes crimes involving violence such as assault, sexual assault and murder. State law would also prevent records from being sealed in cases where the defendant still owes court costs, fines or restitution.
If this bill is passed, documents eligible for sealing will be sealed beginning July 1, 2024. This will continue in each subsequent year as documents become eligible.
After being sealed, only law enforcement is supposed to have access to these records. If, however, an employer or landlord were to see such a conviction on an individual's background check, they would be prohibited from considering it in making an employment or hiring decision.
Make sure your company's policies comply with state law by reading Fair Hiring Practices. Learn more by downloading our free resource at FCRA Adverse Action Notification Protocols.