Barber has 'inside information' about Aaron Judge signing with the Giants?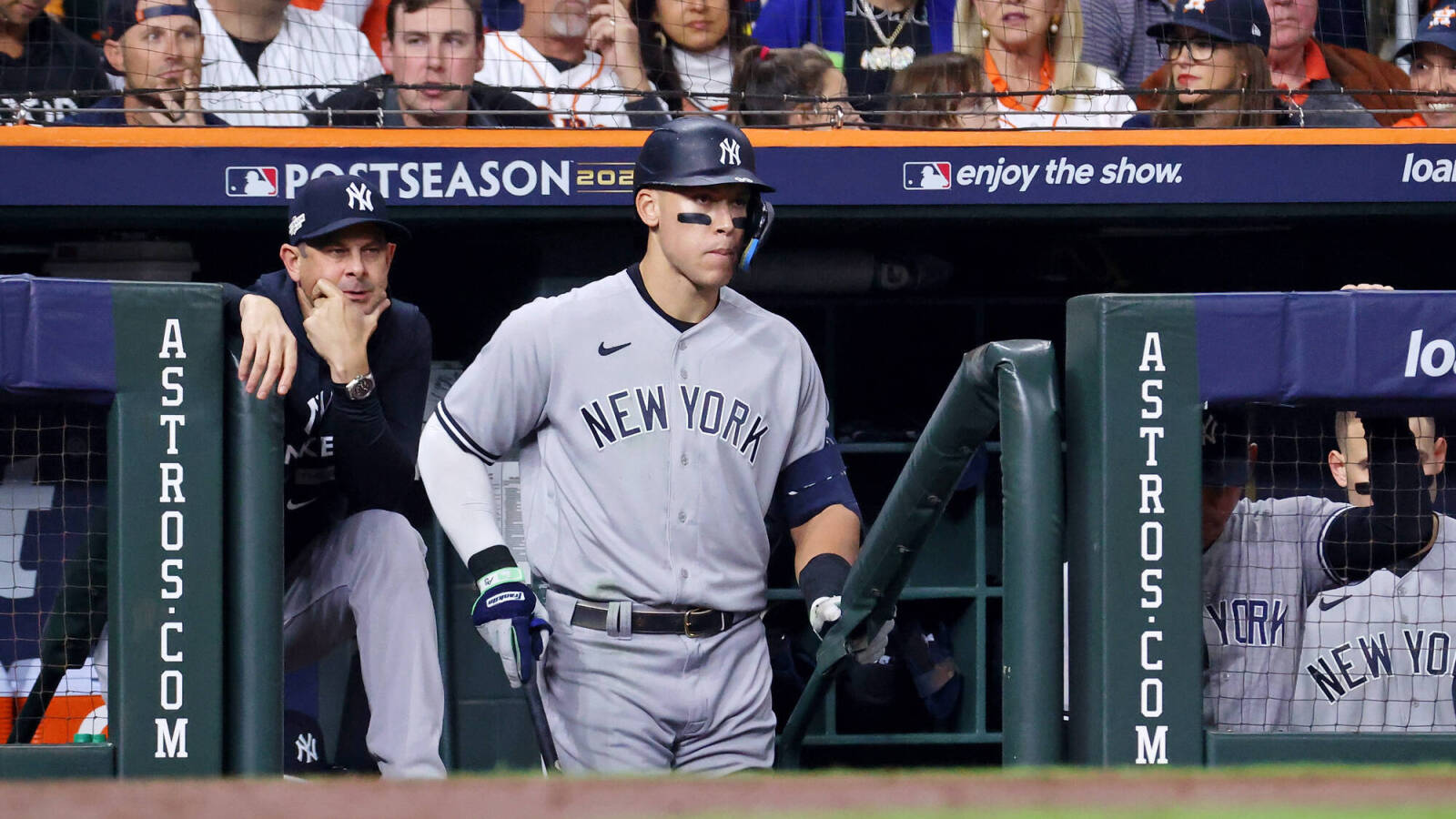 An alleged source believes All-Star slugger Aaron Judge will sign with the San Francisco Giants in free agency.
"I kind of have inside information," Terry Cano, owner and head hairstylist of the Majestic Barber Shop in Stockton, Calif., told Connor Letourneau of the San Francisco Chronicle for an article published Friday. "I kind of heard the same thing that everyone's hoping for: that he's going to come home. I really hope he can come home. If he does, I'm going to buy season tickets ."
Cano, known for regularly wearing a Giants cap, first met Judge five years ago and is now the 30-year-old's barber. Photos of Judge hang in Cano's shop, and Cano is credited with maintaining "Judge's signature fade with each MLB offseason". The two even exchange text messages from time to time.
Of course, neither Letourneau nor Cano were the first to link Judge to the Giants. The uncrowned American League's most valuable player is a native of Linden, Calif., who Letourneau said adored former Giants shortstop Rich Aurilia when he was younger. Long before Judge set a new AL single-season record of 62 homers earlier this fall, he saw Barry Bonds make baseball history in controversial fashion.
ESPN's Jeff Passan, MLB insider Jon Heyman and Fox Sports' Jake Mintz are among the knowledgeable people who said earlier this week that Judge is more likely to stay with the New York Yankees than sign a massive contract with any other club. Heyman raised his eyebrows when he claimed Judge was "not really a San Francisco guy" and would probably prefer to swing for the fences in home games played at Yankee Stadium rather than Oracle Park.
Meanwhile, The Athletic's Jim Bowden wrote Thursday that the Los Angeles Dodgers "pose a real threat to offer a deal that could persuade Judge to leave the Yankees" and return to California away from San Francisco. Additionally, Letourneau pointed to another reason the judge might snub the Giants but would still come "home" before Christmas.
"Since bursting onto the national scene as the 2017 AL Rookie of the Year, he's seen Linden as something of a haven: the only place he can escape the pressures of stardom and be Aaron again," said Letourneau said of Judge. "Playing just an hour and a half drive – with no traffic – from his parents' house, he could disrupt his safe space. Linden could become a popular travel destination for Giants diehards."
In such a scenario, the judge would likely need to find a new hairstylist unless Cano was willing to make house calls.