Digitization to optimize inventory and supply chain management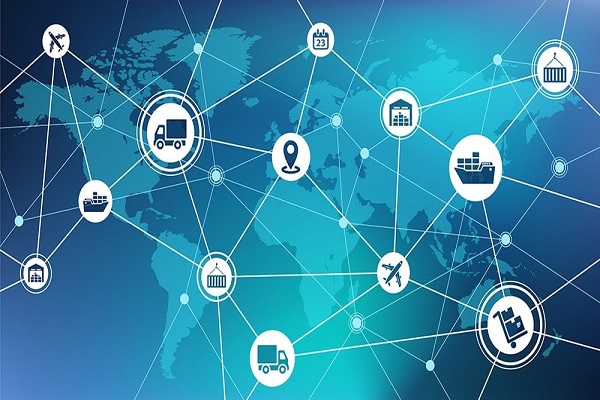 The role of technology in the supply chain offers significant benefits. Minor issues in the inventory lifecycle can delay search results or critical diagnostic information. The session on "How digitization can optimize inventory and supply chain management to reduce costs in the diagnostics industry" explored the key role of technology in reducing costs at the 4th Elets Diagnostic Leadership Summit.
Dr. Ravi Gaur, Senior Advisor Spice Health (Spice Jet Promoters Venture), Founder Dr. G Path Labs, Co-Chair CII Delhi Chapter Health Committee moderated the session and said that during Covid the labs were operating and there was continued pressure from the government to lower prices which kept us all going. Although many people were locked at home to work, healthcare-guided diagnostics were operating around the clock to ensure systems were up and running. He added that digitization can optimize inventory and supply chain management and reduce the cost of diagnostics.
He added that new age labs are automating the supply chain to alleviate staff frustration, as manual document maintenance is a big challenge. He said supply chains have gained more clinical integration than in the past. There is more room for advancement and value and automating supply chain processes is key to alleviating this frustration and improving data collection processes.
Read also : eAushadhi Setting Benchmarks in Medicine Supply Chain Management
He claimed that human error is one of the main causes of inventory problems and that automation technology does not make mistakes. Having the right automation can deliver the right results, saving money, space and resources.
Mayank Madan, Partner and Executive Director, Prognosis Laboratories "Automation helps you save time, money and effort, but only if it's really important. Not only knowledge, but accessible knowledge plays the supreme power. Automation is a very attractive idea because the results are there. But with that lure idea, you stop realizing that you're in a diagnostics business and you're not automating diagnostics.
He further added that automation is now inherent and widely recognized around the world, not only in the field of diagnostics, but in all sectors. He said they started automating supply chain and inventory when they realized knowledge was no longer the ultimate power. They moved to an Excel model-based platform that began to assess inventories and supply chains in labs. They even developed in-house supply and receive modules and did their best to eliminate any type of error.
Areas of improvement are covered by Supply Chain 4.0, including making the supply chain faster, more accurate, efficient and granular," said Mayank Madan. He added that they were looking to automate different aspects of supply chain and inventory management.
Dr. Pankaj Shah, Chief Executive Officer, Aspira Diagnostics said: "Procurement starts with pre-analytical, analytical and post-analytical and digitization has reduced costs at the post-analytical stage. In the expansion of laboratories, the supply chain, the inventory/stock needs to be maintained and procurement has become a challenge. For any lab, you need to know their workload to procure machinery and reagents." He said digitization has helped avoid paperwork and the automation helps them with hardware-based automatic consumption.
Dhananjaysingh Rajput, Purchasing Manager, Aster Clinical Labs LLP expressed: "As a buyer, you need to look at each laboratory's top 20 and bottom 10 test parameters and the corresponding cost." He added that this must also take into account the cost of reagents. There is a wide range of analytics because it is not only about whether the commitments are met every month or not, but the key role of analytics can bring that. He said automation has huge scope in reducing operational costs. He added, "More vendor-to-vendor side, integration is happening, data helps from platform to platform, it allows us to deliver the best platform for the workload. and it also suggests to us the lab scale, the types of computing machines that you would need to have for automation to help analyze waste.
Chetan Kohli, Chief Operating Officer, Genestrings Diagnostic Center Pvt Ltd commented: "We covered all the decades of travel in a few months when the pandemic happened. We went from paper to automation in those few months. Robust and strong inventory and supply chain management come into play in the molecular space. Management needs to focus on bringing the supply chain to the fore. »
He said that when strong inventory management and supply chain management kick in, it becomes a challenge for medium and small businesses because they don't have enough support. He further added that the challenges are the same in molecular and pathology, it's just that the cost of growth is slightly higher.
Abhinav Kalra, Director – Supply Chain/Procurement, SRL Diagnostics indicated that inventory and supply management plays a crucial role throughout the length of an organization. He claimed that it is the engine of organizational strategy and there are huge opportunities there. "If we look at inventory and its supply management, it cuts across the three phases of a diagnostic which are analytical pre-analytical and post-analytical," he added. He also spoke about the importance of transportation and logistics which is beneficial as it impacts the financial aspects of the organization, data, balance sheet which affects cash flow and drives the revenue cycle . He shared that the organization where he works has grown from a relatively smaller scale to a larger scale over time and has invested in an ERP system software.