Exclusive analysis of the housing market: inventory down and selling price up in September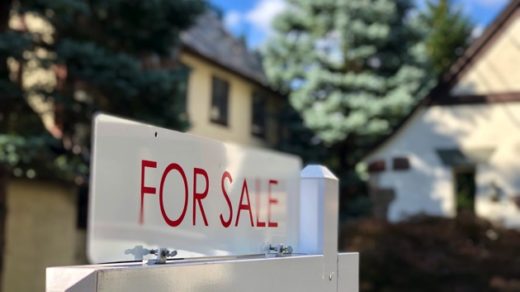 Each month, MoodyOnTheMarket.com is privileged to offer an exclusive, in-depth look at the residential real estate market, courtesy of expert professional realtors from the Southwestern Michigan Association of Realtors. In September, there are slightly fewer homes for sale than a year ago, but prices continue to rise. All this amid a dramatic jump in mortgage interest rates.
Here is the detailed SWMAR analysis:
At the end of the third quarter of 2022, the local housing market SWMI
lost ground in sales while selling prices set records every month. Housing inventory at 4.1 months of supply hit the highest level of the year. The year started with 470 homes for sale across Allegan, Berrien, Cass and the western 2/3 of Van Buren counties and by the end of September there were 895 homes for sale.
The mortgage interest rate fell from 5.55 in August to 6.7 and more than doubled from August 2021.
In September, the number of homes sold fell to 339 from 398 in September 2021, for a 15% drop in sales. Year-to-date sales are down 13% from 2021 (2,524 vs. 2,895).
Average and median September selling prices and year-to-date selling prices set records in the year-over-year comparison dating back to 2006.
The average sale price increased by 5% compared to September 2021 ($340,600 compared to $324,171). The year-to-date average selling price of $336,160 was 5% higher than the price of $319,758 in September 2021.
The median sale price increased 10% to $252,000 from $230,000 in September 2021. Year-to-date, the median sale price increased 9% ($245,000 from $225,000 ).
The median price is the price at which 50% of homes sold were above that price and 50% were below.
Total dollar volume fell 11% in September 2022 ($115,463,412 to $129,020,263). Total dollar volume year-to-date to the end of September 2022 fell 8% ($848,468,979 to $924,741,988).
The stock of homes for sale fell by 3% compared to September 2021 (895 against 922). With fewer homes sold, the inventory of homes for sale increased to 4.1 months of inventory available to buyers, compared to 4.0 months in August 2022. For comparison, in September 2010 – during the Great Recession – there were 3,574 homes for sale and an inventory of 17.3 months.
There was only one house owned by a bank or foreclosure as a percentage of all transactions, dropping the percentage to 0% after five months at 1%. In January, the rate was 0%. The previous lowest percentage in September was 1% in 2021. The highest percentage in September was 37% in 2009.
Freddie Mac's mortgage rate in September was 6.70, compared to 5.50 in August for a conventional 30-year mortgage. A year ago, the rate was 3.01.
This data reflects home sales in Allegan, Berrien, Cass and the western 2/3 of Van Buren counties and should not be used to determine the market value of any individual property. If you would like to know the market value of your property, please contact your local REAL ESTATE AGENT.
When selling a home…
This is the time of year when you may need to hire contractors to help with fall cleanups or take on maintenance projects to keep your home in top shape. Although the majority of contractors are honest professionals, it is still important for owners to be aware of scammers. Consumers should be wary of entrepreneurs who ask for money in advance. According to the Better Business Bureau, contractors who say they need a large percentage of the project price up front are more likely to walk away with the money or do subpar work under the impression that they don't. cannot be fired because they are already in possession of most of their payment. Ten percent of the total job, or $1,000, whichever is less, is enough to establish someone as a serious customer and have the contractor fit it into their schedule.
Also, landlords should never take a contractor's word for it: get everything in a legal contract. Details about specs, upgrades, and extra touches should all be included in the contract; otherwise, the contractor has no legal obligation to include them in the finished project.
When buying a home…
The journey to finding your dream home should start with finding a real estate agent who you believe knows your community well and you can trust the advice they will give you. Your real estate agent can advise you on getting pre-approved for a mortgage, the second most crucial step to securing your dream home. Your real estate agent will have experience with local lenders and can explain the differences between the types of lenders.
Here are some more tips to make your home buying experience easier.
1. Don't overwhelm yourself with all the lenders in town. Select a few options to
compare in order to be able to process and assimilate the differences.
2. Get a fee spreadsheet so you have each lender's direct fees for comparison.
3. The figures on the spreadsheet are estimates and are not blocked. Interest rates are fluid and change daily or even more often. After entering into a contract with a seller, the loan estimate and the loan application are where the information is binding, except for structural changes to the loan. Make sure the information reflects previous discussions with the loan officer and disclosures by the loan officer.
4. Third-party cost estimates are included in the worksheet. Two lenders could each produce different estimates for title, escrow or appraisal fees. But not all are negotiable. For example, the seller chooses the title company, so the lender does not control the choice or the fees. The lender could choose the high or low of a range, but this is only an estimate.
5. Make sure lenders use the same time frame to price and that it will continue through to closing. A lender may offer a lock-in rate for three weeks, but if you anticipate or know your closing date will be in five or six weeks, that could be a problem.
6. Consider getting loan approval before finding a property. Many lenders won't. But some will allow borrowers to go through the formal underwriting process — not just pre-approval — without having ownership. Borrowers can obtain a Good Faith Mortgage Commitment with all major financial buyers actually underwritten at that time. Then, when borrowers make an offer, they can close faster.
Buyer-seller statistics and advice courtesy of the Southwestern Michigan Association of Realtors.