GPs can block abusive patients from automatically accessing records if they fear harm to staff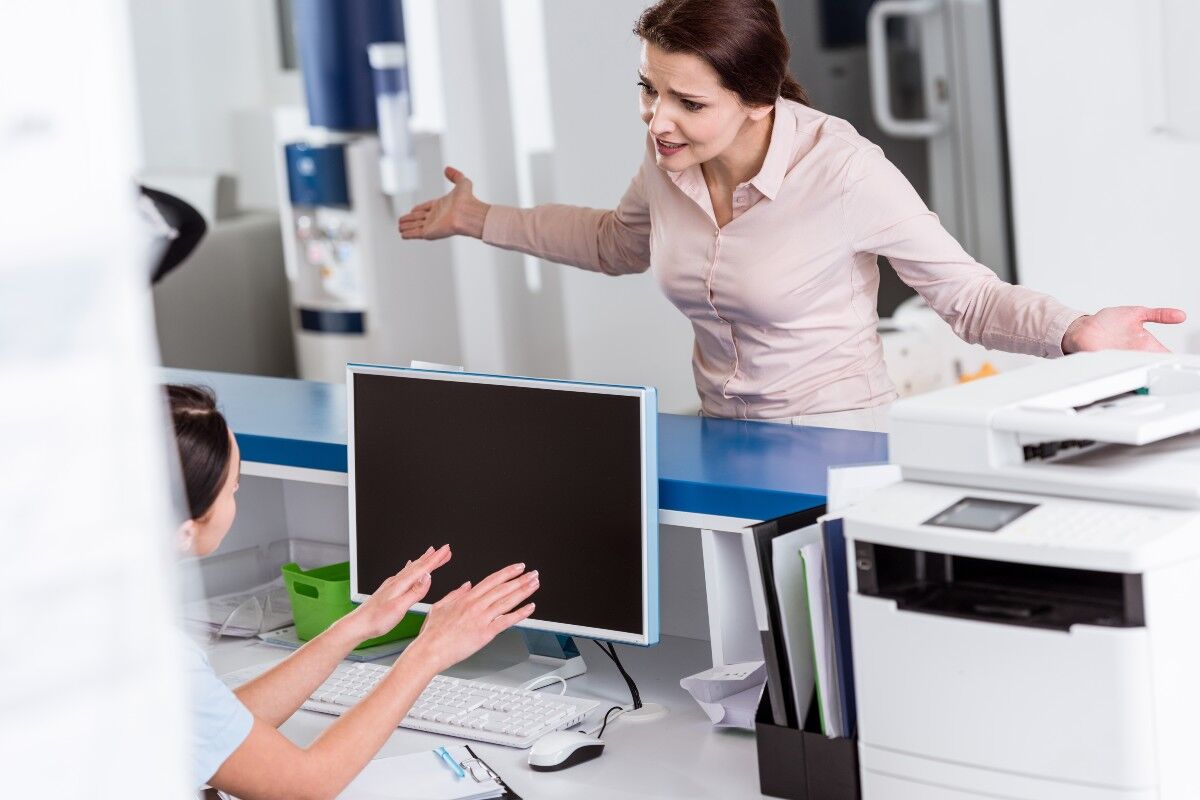 GP practices can prevent abusive patients from automatically accessing their records online if they pose a 'risk of harm' to staff, the RCGP said.
Automatic access to patients' prospective patient records is expected to be enabled by the end of this month, following delays over concerns about patient safety.
But RCGP's Records Access Toolkit says practices can deny access to online records for patients who also pose a risk of harm to others.
According to the guidelines, access must "be denied where there is a clear risk of serious harm to the safety of the patient or members of the practice team, or to the privacy of a third party."
He added: "If potentially dangerous information cannot be successfully redacted and the practice remains concerned about the security of access to the record for an individual patient – ​​or in extreme cases, remains concerned that the patient may react violently to information in the record – then the practice may refuse to provide access to the patient's record or restrict the level of access.
"It may be possible to give them access to a reduced part of the file, such as the summary care file, or to restrict access to appointments and repeat prescriptions."
The guidelines said access to records should only be denied or restricted 'after discussion with those responsible for the practice of online services and GP safeguarding or after seeking further professional advice from an appropriate local agency. or to a national medical compensation organization".
Former RCGP IT group chair Dr Ralph Sullivan, who took part in a panel on access to records at the best practice conference in Birmingham last month, said practices could also remove the names of staff members from patient records if they are concerned. is a risk of harm associated with identification.
However, he said practices that redact records to protect staff should justify their decision in order to uphold it from a forensic perspective.
Speaking on a personal basis, Dr Sullivan said he was aware of 'very concerned GPs' about the safety risks that automatically visible recordings will pose to staff members, particularly 'health care workers or social protection professionals".
He explained that it would be possible to redact records that included staff names in the case of a patient with a history of aggression and if there was a significant risk of harm to practice staff.
"If you knew, or had a good reason to suspect, that someone who wrote something in the chart would be in danger because the patient might read it, then you could redact it," he said.
But the practice should remove the entire consultation or action from the record, not just the name, according to Dr. Sullivan.
And practices that redact the names of individual employees will need to give the reasons for the deletion of the record in the notes, and then also redact that record, Dr. Sullivan suggested.
He also warned that patients might be able to guess their record has been redacted if no record entry appears after a consultation.
And Dr Sullivan pointed out that there are always fears that patients will react badly to the notes, even if they haven't been abusive in the past.
He said: 'People in practices are used to talking to patients, but they can still be upset by what they say. I know of instances where something was put in a file that was not meant to offend or upset, but did.
Managing partner of Alnwick Medical Group in Northumberland, Tony Brown, said gaining access to records was 'a difficult process' as it leads to many questions from patients.
"Two weeks ago a patient accused me of illegal behavior because he had a medication review on his file and denied any knowledge of what was going on. The patient accused me of making things up to fraudulently claim goals and funding," he said.
"Turns out they didn't remember the flu session I had held at a remote community center where I also had a team of social prescribers engaging with patients and two members of my team performing the very light distribution review of the use of Medicines to complement our annual program of quality of dispensing services.'
Last week, Pulse revealed that practices that deny automatic access to all of their patients will not violate their contract, as long as they manually offer access to each patient.
A version of this article was first published by Pulse's sister title, Management in Practice