johnson: Sabarmati Ashram in Ahmedabad asks British Prime Minister Boris Johnson for information on Bapu | Ahmedabad News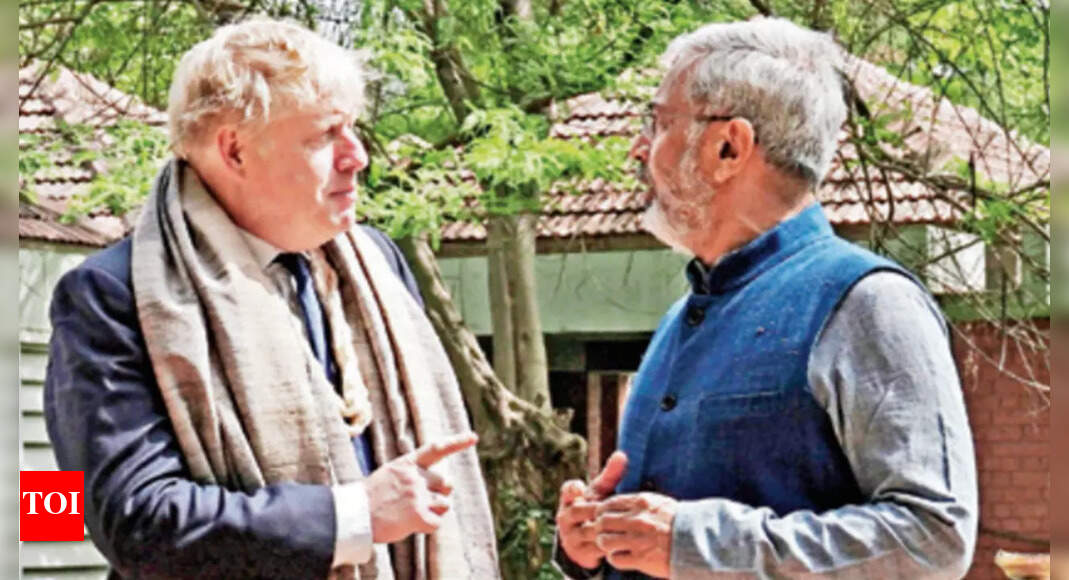 AHMEDABAD: During his first visit to the Sabarmati Ashram, Boris Johnson received a small but important request from the Sabarmati Ashram Preservation and Memorial Trust (SAPMT) – trust officials have asked the British Prime Minister to facilitate obtaining documents on Mahatma Gandhi from the British government.
"For half a century, Mahatma Gandhi remained an important figure in the history of the world and of the British Empire. Naturally, the British government collected information about him and kept records. But according to our information, it is not yet part of the main repository on Bapu, "a trust official said on Thursday after the visit of the British Prime Minister. "So when we had the opportunity to interact with PM Johnson today, we asked if this information could be viewed by the trust."
Officials in the know said the British Prime Minister was positive in his response and said he would try to find ways to put in place a program for the same.
Sabarmati Ashram Administrator Kartikeya Sarabhai said the Gandhi Heritage Portal is the largest online repository of the Mahatma's life and times. "A perspective from the British archives can be of great value. We have no information on parliamentary debates that mentioned Gandhi. Newspapers that mention his works, government records, correspondence, etc. may have historical significance," he said.
The Gandhi Heritage Portal has collected works of the Mahatma, the outline of significant landmarks associated with the Mahatma, and authentic details of his life date.
BAPU'S LONDON GUIDE FASCINS JOHNSON:
At the ashram, Johnson showed a keen interest in exhibits featuring the daily routines of ashram dwellers. He also received a book, a compilation of Mahatma Gandhi's diary entries called 'London Guide'. He also received a copy of the autobiography of Madeleine Slade, a British assistant to the Mahatma better known as 'Mirabehn'.