NRS Trains GCAA Records Officers in Records Management –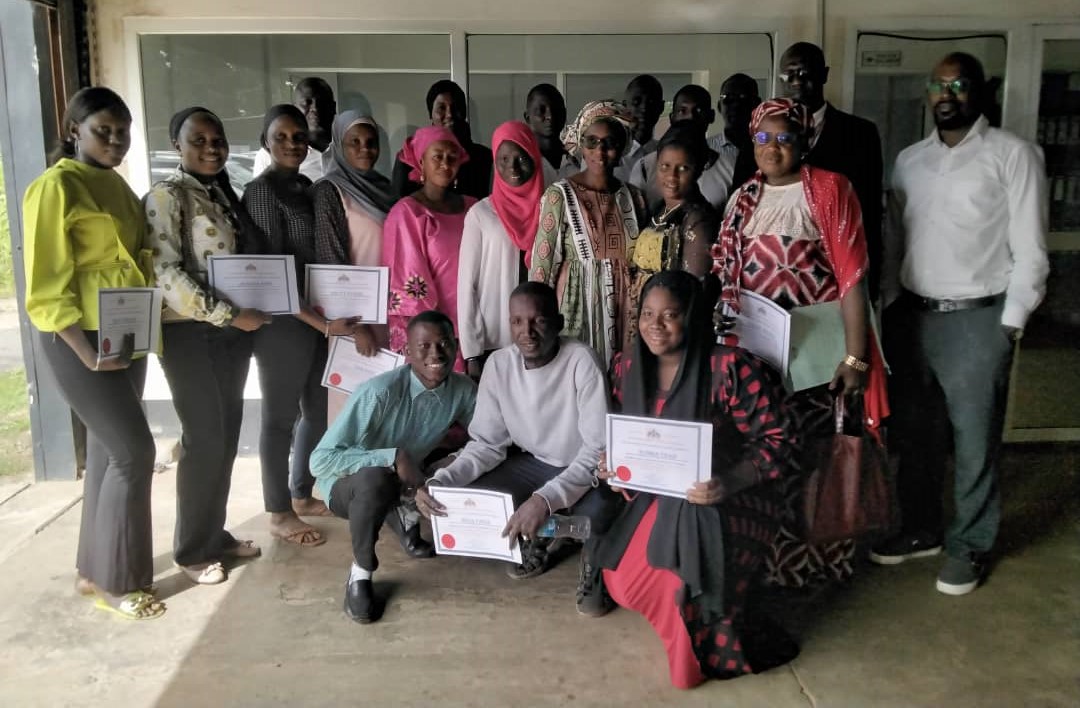 By: Lamin B. Darboe – Information Officer, PMO
At least (33) thirty-three records officers from the Gambia Civil Aviation Authority (GCAA) underwent a three-day training on records management on Thursday.
The training took place in the GCAA training room at Banjul International Airport.
Speaking shortly after the closing ceremony of the training, National Records Service (NRS) Director Bartholomew Marong said it was part of his institution's mandate to train public officials on records management.
According to Marong, it is also the National Records Service's responsibility to ensure good recordkeeping practices in the civil service and other institutions.
In July 1990, he said, the Gambian government funded a small-scale project in cooperation with the Overseas Records Management Trust (ORMT), now International Records Management Trust (IRMT), to restructure the office register of the president as a model from which to learn best practices for public service.
"During the financial year 1990-91, records management became a component of the UK Overseas Development Administration (ODA) Administrative Reform Program (ARP) and a records management project was subsequently set up in early 1990 in the Office of Personnel Management to support the ARP," Mr Marong explained.
Addressing the participants, The Gambia Civil Aviation Authority (GCAA) Human Resources Manager, Fatou Jobarteh-Jallow, expressed her gratitude to the NRS management, especially the NRS facilitators, for the good program of the training.
Mrs. Jobarteh-Jallow described the training as being on time while adding that the training will improve the work of archivists in her institution.
"Now that you have undergone rigorous training on document management over the past three days, I believe that you will continue to perform at your best in your work. I appreciated your punctuality during the training period" , said Mrs. Jobarteh-Jallow.
She explained to the archivists that the new knowledge they acquired during the training must be reflected in their work and will thus determine their future capacity building.
At the end of the training, each participant left with a certificate.


Post views:
116