Sports Information honors students with Pinsky, Deford Awards, speech by NBC correspondent Ken Dilanian '91 – The Williams Record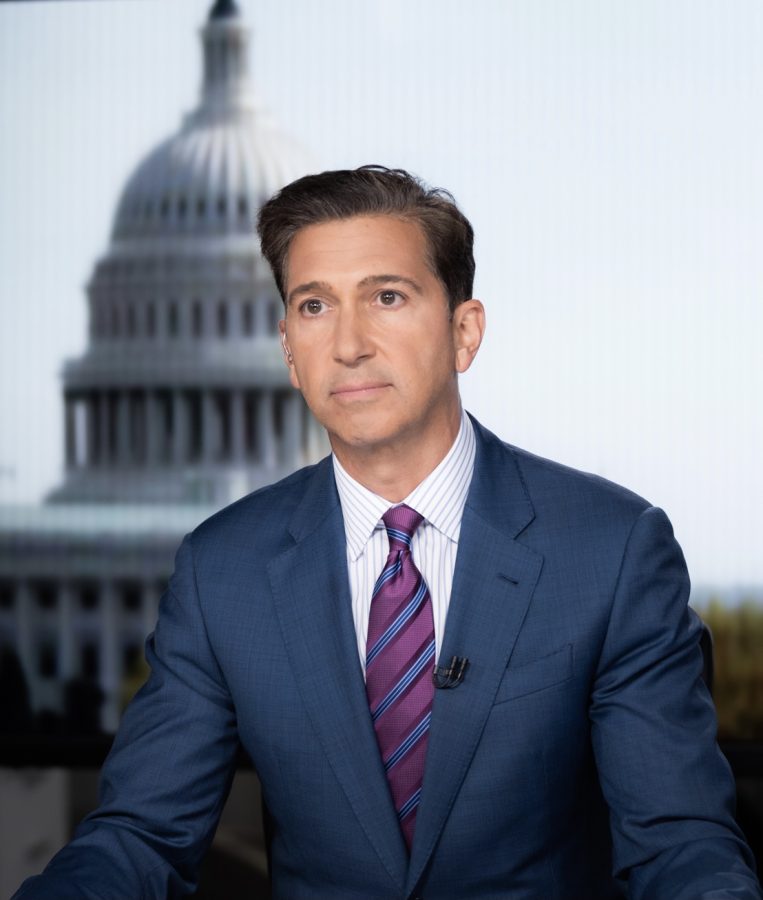 On Saturday, the Sports Information Department honored six student workers for their contributions to Eph Sports Information through the Deford and Pinsky awards. The two awards, according to sports information director Dick Quinn, are the only ones of their kind in college sports.
The Deford Prize, awarded annually to the best student assistants in sports information since 1990, recognizes contributions in the fields of sports writing, photography and statistics. The award is named in honor of six-time National Sports Journalist of the Year Frank Deford, a longtime contributor to Sports Illustrated and NPRwhom Quinn called her "all-time favorite sportswriter."
A few weeks after arriving at the College in the fall of 1989, Quinn decided to create an award honoring outstanding students who have contributed to the sports information department. For Quinn, there was no better namesake for the award than Deford, whom he knew personally. "Frank and I shared a love for the color purple and a love for our daughters, both of whom have cystic fibrosis, and we left far too soon," Quinn said.
After meeting Deford through a Williams connection, Quinn was able to persuade him to come to Williamstown and present the award himself, first at the inaugural event in April 1990 and for several years through the after. Deford would also receive an honorary degree from the College in 2016.
The Pinsky Award, now in its 13th year, focuses on student broadcasters who cover Eph sporting events live. The award is named after Aaron Pinsky '06, a former student animator who died of an incurable form of brain cancer in 2010. Could be created in Aaron's name so he knows he will never be forgotten at Williams said Quinn.
This year's Deford Award winners were Joe LaRocca '22, Xander Utecht '22.5 and Dan Vaughn '22.5.
LaRocca, who spent four years at Sports Information covering men's cross country, men's tennis, women's basketball, soccer and softball, was described by Quinn as a dedicated employee with great attention to detail. "He could easily have been called Earnest, because that's one of his striking characteristics," Quinn joked.
Utecht, captain of the football team, was honored for his work with the Sports Information Statistics team, helping compile game statistics and training other student contributors. "A stats team should work like a team." Quinn said. "Xander's maturity and commitment to detail was exemplary."
Vaughn, also a member of the football team, compiled stats for men's and women's ice hockey, men's and women's lacrosse, softball and baseball. "Their maturity and willingness to get it right are attributes honed by their experience in Williams football," Quinn said. "Xander and Dan were just two of 75 reasons why Eph football went 9-0-0 in the fall."
The Pinsky Prize was awarded to Matt Freitas '23, Rachel Neugart '22 and Lulu Whitmore '23.
Freitas, a member of men's lacrosse, is "the go-to person when an event needs a talented student commentator," Quinn said. Color commentators assist play-by-play commentators, hired from outside the Northeast Sports Network [NSN], filling in notes, stats and commentary during webcasts of the track and field games from Eph. While at the College, Freitas covered football, women's soccer, wrestling, and men's and women's basketball.
Neugart, a softball captain and the current co-chair of the Student-Athlete Advisory Committee, was the PA announcer for football and volleyball, also writing recaps for the latter. Quinn recalled how Neugart excelled in his role as a football announcer in particular, although she initially expressed doubts about his suitability for the job. "Shortly after Rachel started, I was pulled over on Spring St. and asked who the new AP football manager was," Quinn said. "Everyone noticed his energy and his passion and his resonant voice."
Neugart's announcement even received applause from Berkshire Eagle sports columnist Howard Herman, who called her "the best personal assistant I've heard here in football".
Whitmore, who works in the sports news desk and also manages the Eph Sports Instagram account, was recognized by Quinn for her contributions as a color commentator for volleyball, evident even to the NSN commentators she was paired with. "Soon after she started, the people at NSN were all thrilled with her knowledge and feedback," he said.
The guest speaker for the awards ceremony was Ken Dilanian '91, intelligence and national security correspondent for NBC News. Dilanian, although best known nationally for his journalistic work, recovered what was described by Quinn as "the most famous fumble in Williams football history". In the final game of the 1989 season against Amherst, Dilanian, a defensive end, recovered a fumble with less than a minute remaining to give the Ephs a 17-14 victory, securing the team's first ever undefeated season in 108 years of history.
Dilanian's speech, titled "Why a Williams Education Beats a School of Journalism," focused primarily on his work in journalism, a career spanning three decades and including time at USA today, The Los Angeles Timesand The Associated Press. In college, Dilanian majored in history and political science and wrote opinion pieces for the Record on the Gulf War. By the time he graduated from college, Dilanian knew he wanted to pursue a career in journalism. "It was the golden age of newspapers," Dilanian said. "It was really difficult to get a job in a newspaper."
While Dilanian managed to find a position with the Philadelphia plaintiff, he said much of his early work was obscure. "The first story I ever wrote in Philadelphia plaintiff was about a pet funeral at a pet cemetery," he said. After his first stint with the Applicant, Dilanian moved to Texas and worked for a few different local newspapers, covering government corruption and the death penalty cases. Eventually, Dilanian returned to the Applicantwhere he covered the state legislature in Harrisburg, European news in Rome as part of the Applicantof the Bureau of Foreign Affairs and Long-Term Investigative Exhibits in Philadelphia as a member of the investigative team.
In 2007 Dilanian moved to Washington, D.C. to join USA todaywhere he spent three years before moving to Los Angeles Timefrom the Washington office. At Los Angeles Time, Dilanian was assigned to the intelligence service, a job he considered one of the most difficult of his career due to its sensitive and confidential nature. "There is no press room at the CIA," Dilanian said. "I knew I was going to get my ass kicked for two years, but after the two years it would be worth it."
The struggle eventually paid off. Dilanian used his experience to move on to The Associated Press at the same time, so NBC a little after. Since Dilanian had spent most of his career in newspapers, he said the different orientation of NBC as a business has proven to be both exciting and challenging. "I had never really done a lot of tv [work] – I didn't really know what the television world was about," Dilanian said. "[But] if you're a TV network reporter, you kind of want to be on TV… It was like learning a new career after 25 years in the news business, like telling stories with lots of pictures.
Originally a reporter for the network, Dilanian worked as a correspondent, covering intelligence stories such as the Mueller Report live on the air for BNC News. "It was the greatest television I've ever done," Dilanian said. "I was lit nine times a day."
Dilanian ended the conference by taking questions from the audience, reflecting on the future of journalism as a field. "The current newspaper business model has failed," he said. "[But] I think there will always be a way to get local news out, because our democracy depends on it.