The regional working group aims to disseminate accurate information on reducing the risk of monkeypox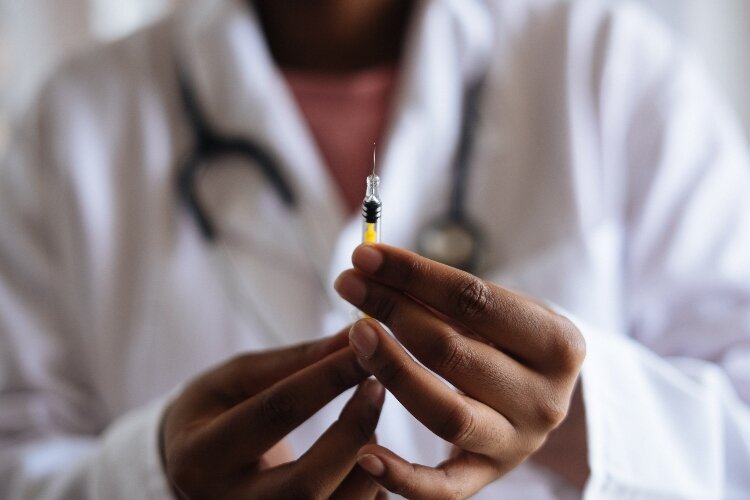 Even as the world navigates the lingering effects of the COVID-19 pandemic, a new virus is causing concern.
The good news about the global monkeypox virus outbreak is that it's not airborne, it's not a new virus, and we already have vaccines available in Bay County, says Chief Health Officer Joel Strasz from the Bay County Health Department.
The bad news is that although the monkeypox virus is not considered a sexually transmitted disease (STD), it is mainly transmitted through intimate contact. Many people affected by the virus now identify as men who have sex with men. This could make people less likely to tell close contacts about their exposure. It can also give some community members a false sense of security. Strasz is warning people that he expects the virus to reach all segments of the community before long.
Although the virus is expected to continue to spread in the community, there are ways to reduce your personal risk and exposure.
"It's not highly transmissible except through skin-to-skin contact," says Strasz. "It is wrongly called a sexually transmitted disease. It's not. It is a disease that is transmitted from skin to skin.
So far, Strasz says there are no reported cases of anyone contracting the virus in Bay County. However, the World Health Organization (WHO) and the US Department of Health and Human Services recently declared monkeypox a public health emergency. And cases are starting to show up in Michigan.
Earlier this month, the Regional Monkeypox Task Force formed in the Great Lakes Bay Area. Partners include: Great Lakes Bay Pride, Bay County Health Department, Midland County Public Health Department, Saginaw County Health Department, Central Michigan District Health Department and the Michigan Health Improvement Alliance (MiHIA).
Strasz and Scott Ellis, executive director of Great Lakes Bay Pride, call the task force an important step in controlling the spread of the virus and keeping the community informed of the risks.
"We want to make sure we get ahead of that," Ellis says, adding that his organization is happy to work with public health experts to provide accurate information to the community.
Strasz adds that Great Lakes Bay Pride has helped spread the word to a wide range of Michigan residents. Great Lakes Bay Pride serves Bay, Saginaw, Midland, Clare, Isabella and Tuscola counties. Strasz says this makes him an ideal partner for disseminating accurate information about monkeypox.
What are the symptoms of monkeypox?
If you catch monkeypox, you can expect to deal with a painful rash for two to four weeks. Strasz says pain is important. Some people will need narcotics for this. Ellis adds that the weeks-long quarantine period will be difficult for individuals and the economy.
Other symptoms of monkeypox may include fever, headache, muscle pain and back pain, swollen lymph nodes, chills, exhaustion and respiratory symptoms such as sore throat, nasal congestion or cough. Symptoms usually appear one to two weeks after infection.
How is monkeypox spread?
While monkeypox has been around for years, it was very rare in the United States until 2022. Today, it's still a rare disease in this country, but it's on the rise. Monkeypox can be spread to anyone through close, personal, often skin-to-skin contact, including:
Direct contact with monkeypox rashes, sores, or scabs from someone with monkeypox.
Contact with objects, fabrics (clothing, bedding, or towels) and surfaces that have been used by someone with monkeypox.
Contact with respiratory secretions, through kissing and other face-to-face contact,
This contact can occur in social and sexual situations, including:
Hugs, massages and kisses.
Oral, anal, or vaginal sex or touching the genitals (penis, testicles, labia, and vagina) or anus (buttocks) of someone with monkeypox.
Touching fabrics and objects that have been used by someone with monkeypox that have not been sanitized, such as utensils, cups, bedding, towels, clothing, and sex toys.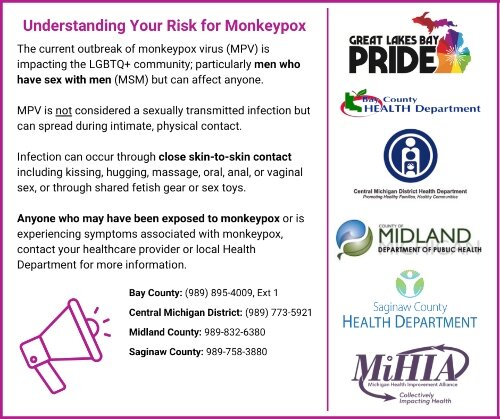 What is my risk of contracting monkeypox?
Strasz says people don't always understand their risk. He hears of old people who live alone and are needlessly worried. He also hears from people who have anonymous sex and don't understand the risk they are taking.
For the most part, he thinks people in this field aren't concerned yet.
"It's not on people's radars," Strasz says. "Some people are absolutely freaking out, but I still estimate around 60-70% think it won't affect them," and that may not necessarily be the case in the long run.
Strasz fears that as the disease spreads, people will continue to misunderstand the risk. He is also concerned that people with monkeypox will feel stigmatized and not want to reveal their close contacts.
The refusal to inform others is particularly dangerous.
The monkeypox vaccine is available in the region, but is most effective if given within four days of exposure. If people do not know they have been exposed, they will not seek vaccination during this time. They may also not pay attention to close contact with other people.
Strasz says he understands the reluctance to speak to health department officials about intimate contacts. But it also assures people that all information shared is confidential. Health services are used to confidential, non-judgmental conversations about personal concerns.
"We want people to be honest with us," Strasz says. "It is important that we note that we are doing this in the most confidential way possible. We have experience in dealing with STDs and family planning issues. We are well founded in maintaining confidentiality here.
If you check state records, you'll see one reported case in Bay County. Strasz says the individual is temporarily living out of state. The person did not contract the virus in Bay County and had no contact with anyone in the county. However, the individual's permanent address is in Bay County.
Strasz says the case doesn't pose a real risk here right now. But he also thinks that will change.
"I really think it's only a matter of time," until a case is reported here, Strasz says.
How can I reduce my risk?
The health department, Great Lakes Bay Pride and other organizations are trying to keep the community informed about the virus.
"We're lucky to have the vaccine," Ellis says, but adds that the vaccine isn't the only way to reduce risk. The Centers for Disease Control also offers risk reduction tips on their website.
Anyone over the age of 52 has probably been vaccinated against smallpox as a child. This vaccine offers some protection against monkeypox, Strasz says. Ellis adds that safer sex practices also reduce risk.
Washing your hands frequently with soap and water or an alcohol-based hand sanitizer helps slow the spread of many diseases, including monkeypox, COVID-19, and influenza.
Do not share utensils, bedding, or have skin-to-skin contact with someone who has a rash that looks like monkeypox.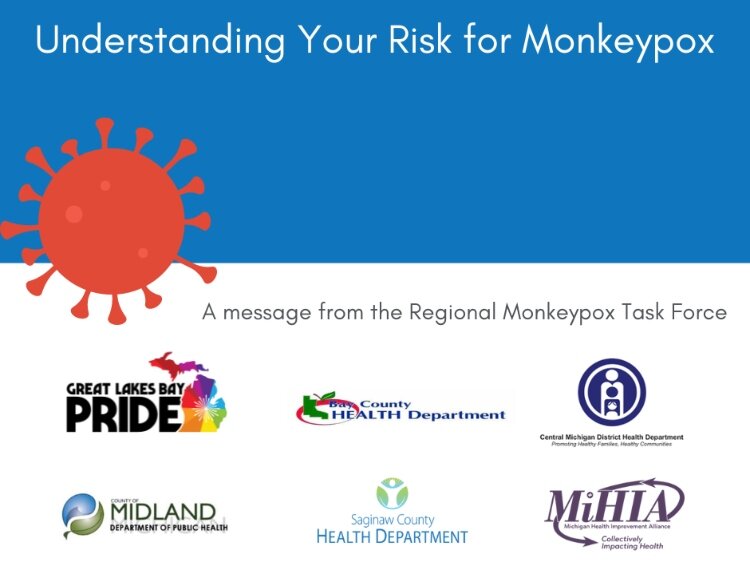 Where can I get more information about monkeypox and the vaccine?
If you think you have been exposed, want to ask about the vaccine, or have other questions, the area health departments would like to speak with you. For more information, contact:
For now, Strasz says his department is not planning any public vaccination clinics. Instead, the ministry screens individuals based on their risk. If the examiner determines that there is a risk, the service schedules confidential and private appointments for the vaccination.
"I think the important thing to note is that whatever we do is confidential," Strasz says.