Wally Kennedy: Joplin store shelves are full of inventory | Company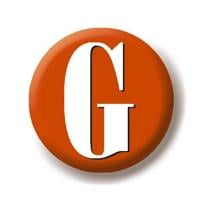 Shoppers at Northpark Mall this holiday season, and elsewhere in Joplin, will likely find store shelves overflowing with merchandise due to high inventory that was carried over from the start of the year after retailers misinterpreted what shoppers wanted.
This means that there is also a strong possibility that big sales will take place before the end of the year to displace these stocks.
U.S. retailers, according to Census Bureau data, had record inventory of $732 billion in July, a 21% increase from a year ago.
Research shows that shoppers, due to the pandemic and inflation, are choosing to spend their money on services, like restaurants and travel, rather than clothes, furniture, electronics and other goods. Inflation causes shoppers to spend more money on basic necessities like groceries and gas.
Why is this important? Consumer spending accounts for about 70% of the economy.
After exploring a few retail stores in the mall on a stroll this week, it was pretty clear to me that the mall is gearing up for a big year. Racks and shelves are full of goods and more are on the way. For example, check out TJ Maxx and Old Navy, located at the north end of the mall. When I visited them on Wednesday, there wasn't an empty shelf or locker, and a lot of people were shopping.
It's obvious that the mall has lost many of its tenants large and small, including Sears and Macy's, but it still has a lot to offer.
New this season at the mall is Miss Daisy's Attic, an interior design company founded several years ago by Christy Caddy in the Silver Creek Galleria mall. The store, which recently opened, is located next to Visionworks at the north end of the mall.
Caddy said she has long wanted to have a presence in the mall and was delighted with the look of her new storefront, which features a wide selection of furniture, bedding and home décor items. The store also offers a line of women's clothing.
"I always wanted a store in the mall. I hope this store can help increase traffic to the mall. It's important that people spend locally," she said.
Miss Daisy's Attic also expands to Fayetteville, Arkansas. A new store is due to open there on November 10.
Opening at the mall is also Go! Calendars & Games, a seasonal business closing in January. It is located at the southern end of the mall. The company, which started in Austin, Texas, is the world's largest operator of pop-up stores, with operations in six countries.
The company started with calendars and has since grown to include contemporary games, toys, T-shirts, stuffed animals and books. Merchandise often reflects news or pop culture.
The Halloween Company
Last-minute shoppers looking for Halloween costumes can still find them at several local retailers, including Spirit Halloween at Northpark Mall.
Like a voodoo spell, Spirit Halloween materializes year after year in vacant shopping mall windows. This year the store has moved from the huge Sears building to a smaller storefront across from 21st Street. The store will magically disappear at the end of this month.
The spooky hypermarket sells costumes for all ages, props and sets. The company opens about 1,400 pop-ups nationwide this time of year.
According to the National Retail Federation, participation in Halloween-related activities will resume this year to pre-pandemic levels, with 69% of consumers planning to celebrate the holiday, up from 65% in 2021 and comparable to 68% in 2019.
This is a $10.6 billion furlough, according to the NRF. About $3.6 billion is spent on costumes, $3.1 billion on candy and $600 million on cards.
Last day
If all goes as planned, Saturday will be the last day for Maria's Mexican Grill and Cantina on 32nd Street. It moves to the former Pacific Rim Restaurant at 2850 S. Range Line Road.
The new Maria's should open on November 2 or 3.